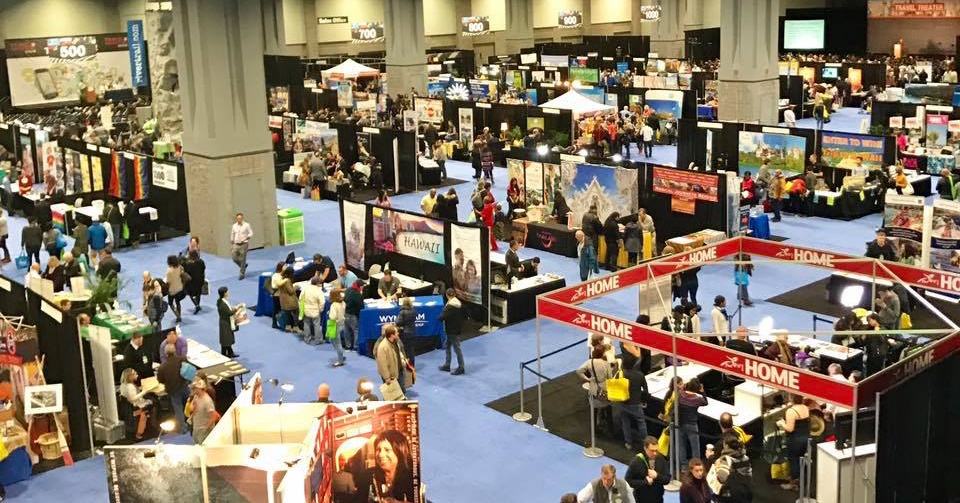 What's on your bucket list?
Normandy American Heroes - WWII specialist of the ETOUSA (European Theater of Operations United States Army) - will be the 1st European Company to have a stand at the Los Angeles Travel and Adventure Show, the largest travel show in the United States, at the LA Convention Center on February 24th and 25th of 2018.
This is the perfect opportunity for you to have a face to face meeting with Rudy Passera, owner of Normandy American Heroes & WWII Interpretive Specialist Guide, to help you choose the unique, unforgettable WWII European Tour that you will cherish for years to come!
Normandy Dday & Beyond Private Tour – 5 days

Breakout & Pursuit Normandy Tour – 8 days

Normandy WWII & Loire Valley Heritage Tour – 8 days

Normandy Ardennes Battle of the Bulge Tour – 12 days

Cross Channel Attack Heritage Tour – 13 days

"Band of Brothers" Easy Company Tour on a budget – 14 days

Eagle's Nest 3

rd

Reich Tour – 14 days

General Patton 3

rd

US Army European Campaign Tour & The Cold War
You can also chat with with Steve Judd, the U.S. Ambassador of Normandy American Heroes, about the different tours we offer and explore options to make your tour the trip of a lifetime!
Exclusive for you at the Travel Show of Los Angeles, save 25% by booking our Normandy Dday tour; discount is valid until the 28th of February 2018.
The Normandy D-Day tour will give you a full understanding of Operation Neptune & Overlord. Since we have a limited number of dates still available for 2018, reservations will be confirmed on a first come first served basis.
Normandy American Heroes is proud to support all men & women of the US Armed forces as well as the Veterans. As such, we will be honored that you accept to take back home, with respect, a sample of "Bloody" Omaha beach sand, hallowed ground of the fallen on D-Day soldier who sacrificed their lives for your freedom. This vial of sand, that very few people have, is a treasured memory of the past for all to remember what happened on June 6th, 1944
The best part or is it?
Don't forget to register to win a one D-Day tour of: Omaha beach, the Normandy American Cemetery of Colleville sur Mer, La Pointe du Hoc & La Cambe German cemetery lunch, included for two guests. This prize is valued at $978 and we'll be giving away one per day.
Last minute announcement! Normandy American Heroes is working with a U.S.-based, international golf company on a unique WWII Historical & Golf tour from the Normandy landing beaches to the 3rd Reich!
If you are a golf enthusiast, love history, gastronomy, culture, well this could be the perfect package for you! Register yourself to receive our pre-alerts.
We look forward to welcoming you at our stand, situated in the European sector, number 1051.