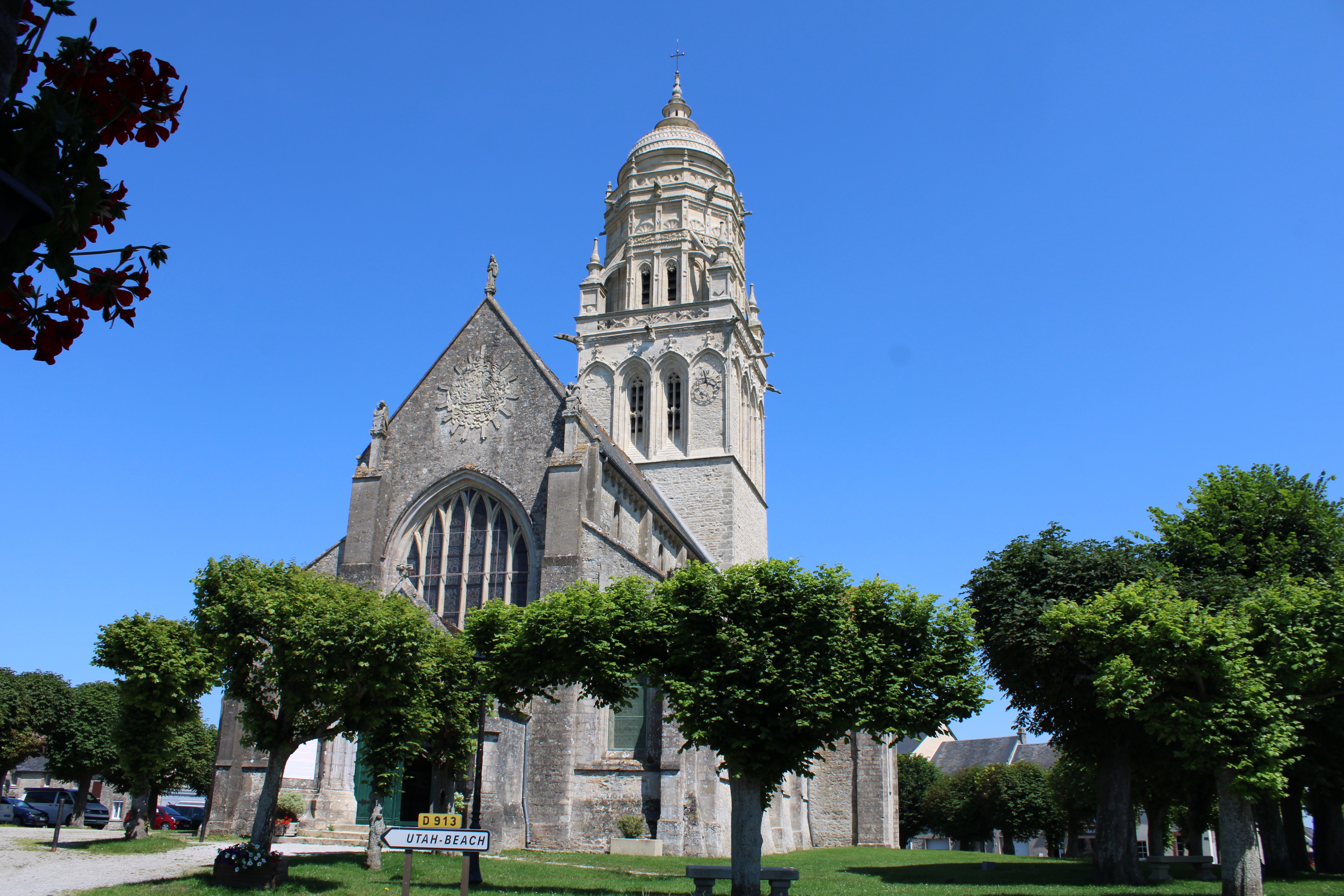 Sainte Marie Du Mont remembers
Saint Marie Du Mont is located in the county of "La Manche" in Normandy, 4 miles south of Utah Beach, and inhabitants remember very well what happened on D-Day. Occupied for the last four years, the French Civilians used to live with the Germans; life was unpleasant for some of them but the Germans weren't too annoying. Some of them were teenagers, Mrs. Thérèse Onfroy remembers very well what is was like back then. One day the German soldiers were celebrating something and made too much noise, as a punishment they had to climb and down the road with all of their equipment "These poor boys were tired, we had mercy for them, one seemed to be only 15 years old. His helmet was too large for him….a German who disappeared under his helmet….!".
To build their defences to protect the coastline, the German soldiers needed to find out the know-how. The locals were to do the job. Mr. Roger Laisney was one of them, he was hired against his will to hide the German pillboxes and strongpoints from the Allies planes along the coast. " We didn't have the choice, they took us against our will to hide their pillboxes. We had to load haystacks and bring them there, as we didn't want to do it, we worked very slowly. As they didn't talk french, they didn't ask any questions, if they did we would have said we had troubles or something like that. The German officer told us we had to bring around 200 hundred haystacks per day, we only brought 50 per day".
In the neighbourhood or in the farms the German presence wasn't too bad because life went on. Fishermen were allowed to continue fishing but to prevent them from escaping to England, a German soldier was present with them at all times. The French fishermen had limits not to cross. The German Army built a dam, with mines on top. If a boat tried to cross the line it would have blown up and sank directly. " They were afraid that we would have contacts with the English. A German soldier had grenades and some others, ammunitions. The boat was full of it. Fortunately for us he was seasick, each time he slept. He was sleeping all the time and never woke up. He seemed dead. My brother and I were afraid of the German soldiers, because if they had thought that he was dead, they would have killed us." François Anquetil


6th June 1944 D-Day H-Hour
At sunset on the 5th of June, a German soldier who used to come said to my mother: " I believe it is the last time, news are not good, it is the last time I come to see you" . We were shocked when he told us that" Mrs. Thérèse Onfroy
This German soldier was right, on the night of the 5th to the 6th of June, Operation Neptune was launched. Paratroopers from the 82nd Airborne and the 101st Airborne were parachuted in the Cotentin county to prepare the landing on the beaches for the next morning. "I was thrown against the woodpile, it was a bomb which had fallen not far away. It happened early in the evening, at sunset around 10:30 pm. Then there was bombardments near the sea. One hour before the landing began, bombardments were increasing in intensity. Roofs collapsed, windows were shattered, it was something terrible". Mrs. Lot
On the 6th of June at sunrise, it was a huge surprise for the German soldiers. The German Headquarters thought that the landing would happen in Calais with a good weather, it was the fastest way between England and France. The Allies decided to land with bad weather, with no harbor nearby and further away. When people from Sainte Marie Du Mont saw the beach through their windows or from the hill it was an astonishment. No one could see the sea anymore. It was full of boats, it was like we were on another planet!
For American paratroopers, it was a mess. The German soldiers inundated the swamps, some paratroopers died drowning, because of their heavy equipment. Others were not parachuted on their designated drop zone and some were killed while still in the sky. The survivors found themselves in the middle of the hedgerows; the hedgerows were like endless labyrinths...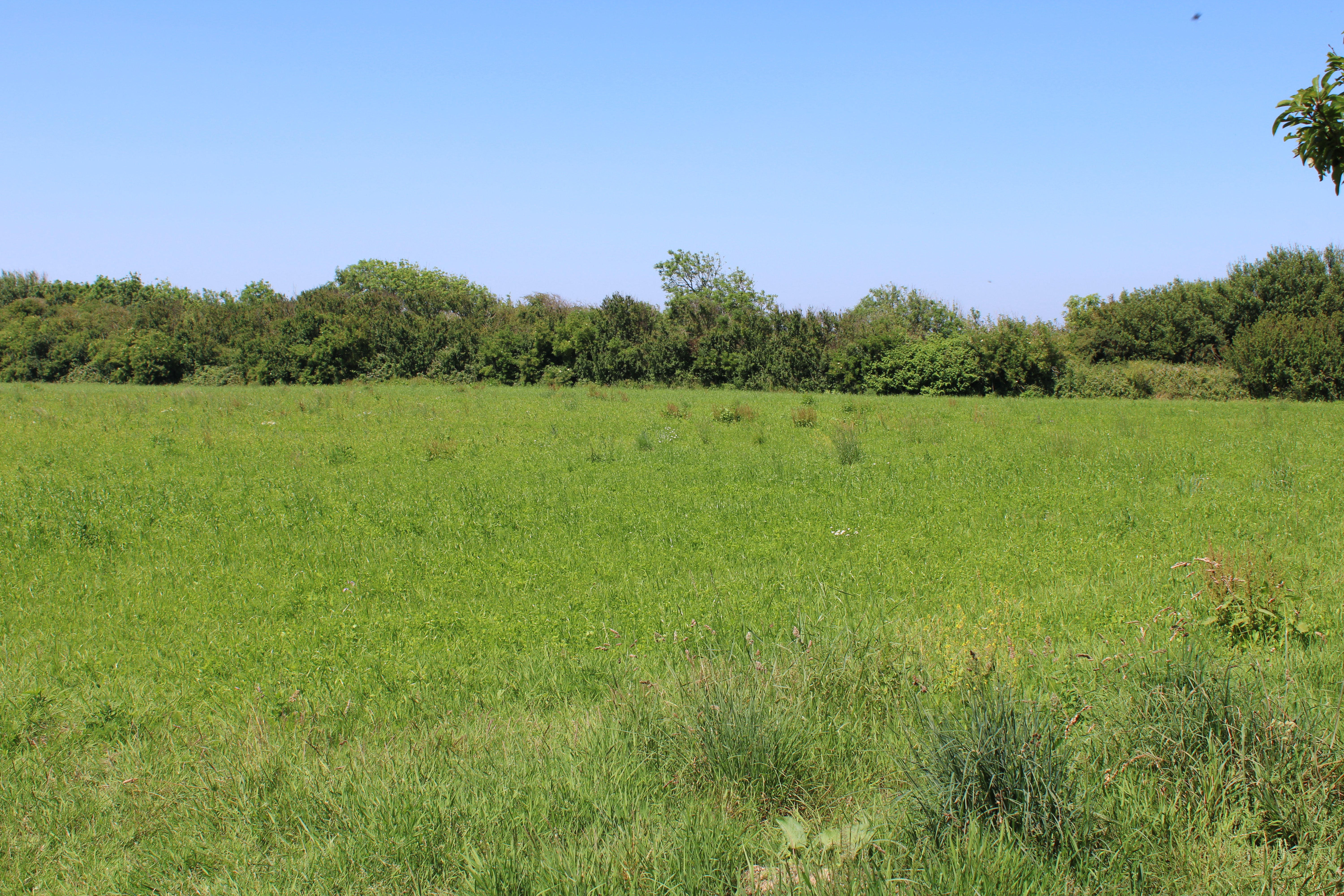 Once they reached Sainte Marie Du Mont, they could find some landmarks while fighting the Germans. Both sides left the square which was too dangerous. One American soldier, older than the others (people from the village call him "hunter"), was holding his rifle like a hunter. He took position behind the water pump. All German soldiers who crossed the square, because they were afraid, were killed by him. He killed around 10 men.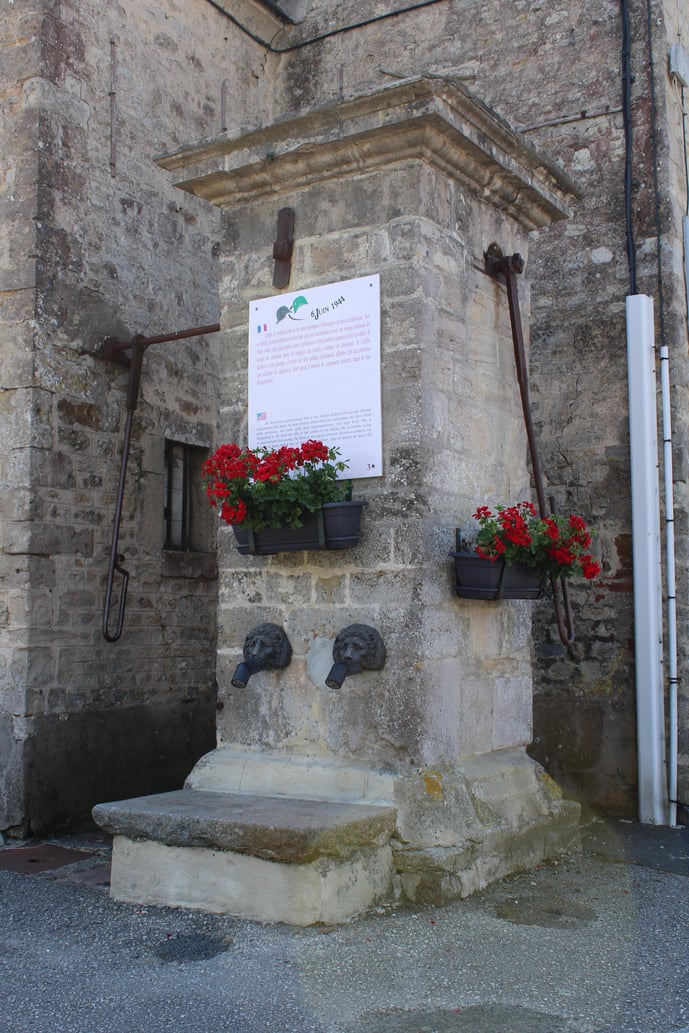 Others didn't have the same luck. Ambrose Ali, an American paratrooper fell on an house's rooftop. His parachute was stuck on it and at that instant, five German soldiers walked toward him. They put him against the wall to kill him. Ambrose was christian and believed in God, he started to recite his Act of Contrition. Fortunately for him some American soldiers were ambushed behind the church. They killed the Germans and saved him at the last moment.
At 10:00am on the 6th of June 1944, Suzanne, who was an inhabitant of the village met an American Paratrooper. "I saw a soldier who was laying down here, an American with his face totally black with makeup. His machine pistol was ready to shoot, he signaled me to stay quiet. A few minutes later I saw the Germans arrive, they asked me if I didn't see an American soldier. I said no and they replied "We have four parachutes and only three men, we are looking for the fourth….I remember the name of one of the Germans, his name was Robert...There were other Germans on the other side, if the American would have moved, the German soldiers would have started to shoot at him, there is no doubt about that. I didn't want to be a witness of the death of the man. No matter his nationality."
The inhabitants of the village had good relationships with their liberators, Mr. Roger Laisney welcomed a MP in his house "We were sleeping and about 10:00 pm I heard some noise in the backyard.I decided to see what was going on. I saw a MP with his horse. He had a horse that he had taken from the Germans, he was a policeman at La Madeleine crossroad. At night he slept there, he asked me if his horse could sleep in the stable and he slept in the corridor. He had everything he needed with him, he didn't ask for anything from us. He had the famous Nescafé that we didn't know, he gave me some. He slept here for about 8 days."
When the first American soldiers arrived, they didn't directly talk with the locals. After four years under German occupation they were afraid that some of the locals were collaborators. Mr. Démard inhabitant of Sainte Marie du Mont remembers his first interactions with them, "I saw two soldiers just in front of my door. I decided to go outside with a bottle of cider to give them, but they told me to taste it first. Once I tasted it in front of them we started to drink together. Then I told them to stop because they were becoming drunk" . Unfortunately some civilians didn't have the same luck. Mr. Lenoui who, after dinner, was taken by American soldiers to the beach then to England at the Patriotic School. "When I asked for explanations, an officer replied "this is the war, you might be a German". During his custody Mr. Lenoui had to answer many questions to see if he was a collaborator or not". They asked us our weight before the occupation and after. The Americans showed us German propaganda pictures and we had to tell them what our thoughts were about it.
Unfortunately some locals knew a fatale fate. Because of the stress, the nervousness and the fear, some American soldiers accidentally shot and killed some civilians who they thought to be German soldiers. Suzanne' brother was killed by an American machine gun". My brother opened the window to shake a white flag, he didn't have the time to do it, he took a bullet straight in his heart. His son was with him, he had the time to hide himself in the wine cellar. The most horrible thing is that my sister in law saw everything…… For me it is about a lack of luck……