"Man in front of the man behind the gun"
Without Engineer Battalions, it wouldn't have been possible for the US Troops to land, to use roads, to cross rivers...
Today we want to share you the story of ordinary men whom liberated Europe by fixing roads, clearing beaches, building bridges while under German artillery and small arms fire.
John Michael Canepa was born on June 23rd, 1917, in Rochester, New York. He was the son of Joseph and Caterina Canepa. His father Joseph was from Sicily and arrived at Ellis Island. During his childhood his family moved to Madison, Wisconsin and lived in the Italian district of Madison. He studied at the University of Wisconsin Madison.
At the age of 24, John joined the Army on January 24th 1941 at Milwaukee, Wisconsin. On December 7th, 1941, when Japan forces attacked Pearl Harbor, he was based in Alaska, as the assistant of General Simon Bolivar Buckner Junior to protect and fortified the state.
In March 1943 he went to the Officer Candidate School at Fort Lewis, Washington to become 1st Lieutenant. Once graduated, he joined the 297th Engineer Battalion. At Camp Young, Indio in Riverside County, California he received Engineer's special training. On the 1st of January 1944, the 297th Engineer Battalion left the Camp by train to reach their Point of Embarkation for Europe.
John sails off to England on the 22nd of January 1944. Like many other US soldiers he was seasick. His bronchi were hurting him.
Upon his arrival in England, as for the other men of the 297th Engineer Battalion of the First U.S. Army, he was sent to the Assault Training Center in preparation of the upcoming landing. Later he took park in the rehearsal exercises at Slapton Sands.
D-Day by 1st Lieutenant John Canepa
Attached to the 4th Infantry Division on June 6th, 1944, he was part of the first wave. Destination Utah Beach, "Uncle Red" sector.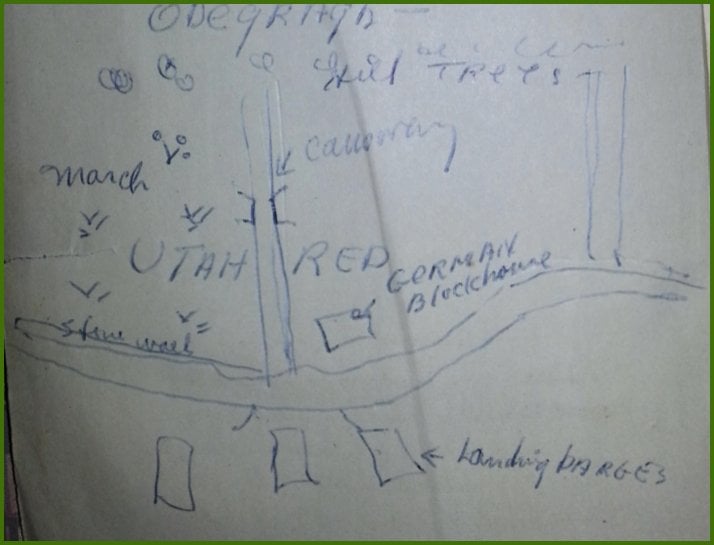 On his way to shore, approximately 100 yards at sea, he received his first enemy fire which was from a 88mm German guns, set up 2 miles inland. He has written in his notes that elements of the 4th Infantry Division pushed back the German forces ½ mile off the beach on the right toward Cherbourg, precisely on the road straight ahead Chef du Pont. He saw the Battleship USS Nevada, proud survivor of Pearl Harbor, fire inland.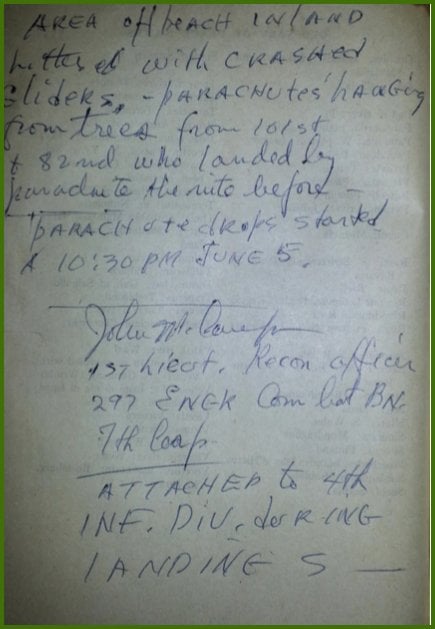 At the end of war, civilians who had run away from battles were now going back to their home country. The US Army requisitioned some US soldiers like John, to drive them back home.
As many other World War Two heroes, he never talked or just a little of what he had done in Europe to maintain peace. According to his children he didn't like war movies.
The heritage of John Michael Canepa is still alive through his wonderful family. His children pay him tribute every day for the father he was but also for his service during the Second World War. The sense of duty is still alive in the Canepa Family. His granddaughter is enlisted in the US Marine Corps of the United States. In joining the US Marine Corps she continues what her grandfather started 76 years ago.
God has a plan for all of us! Why ? From the 30th of August to the 1st of September 1944, 297th Engineer Battalion set up its CP at "Belleau Wood". Men were sent out , a platoon at the time to visit "Aisne -Marne American Cemetery" and monument of Hill 204 overlooking the city of Chateau -Thierry which is my home town. I went many times to the cemetery to pay tribute to our ancestors but who would have known that 74 years later I would meet his granddaughter during Memorial day!
297th Engineer Battalion - The Great Departure
On June 4th 1944, the 297th Engineer Battalion left the city of Bournemouth, England to reach its marshalling camp. Troops were divided into groups: one group reached the marshalling camp by truck commanded by Lieutenant Colonel Julian P. Fox Junior, and the second one left by train under Major Wales W. Wallace's command. At their marshalling camp, the spirit of "Invasion" started to arise. But men were enjoying the moment as no MP were in sight.
6th of June 1944, D-Day! Men of the 297th Engineer Battalion were called over the speaker for the great departure. During the night troops were loaded onboard their landing craft, ready for the crossing of the channel. At the moment of embarkation, Headquarter Company was informed that their LCT had been sunk, but Major Wallace managed to get another; loading began at midnight.
Some elements were already in France and were part of the first troops who landed on June 6th on Utah Beach and Omaha Beach as John. Elements of Headquarters Company started to see the beach of Omaha on the 9th of June but as Utah was the destination, men set up foot onshore the next day.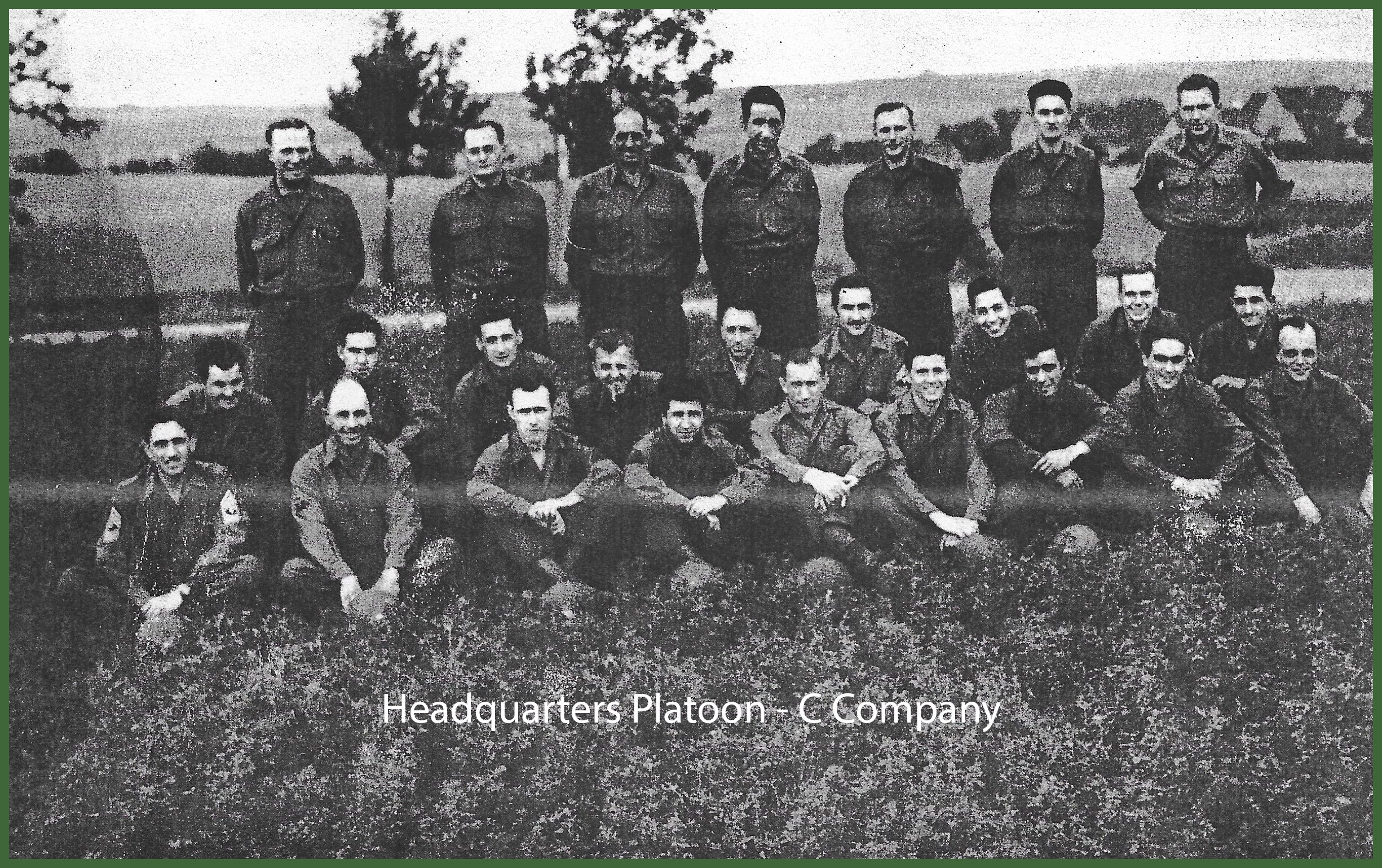 Disembark the men on the 10th of June 1944
"A" Company was split up during the landing, boys with vehicles were landed on Utah Beach while those onboard LCI on Omaha. Men on Omaha were alone for 5 days, but their courage allowed them to help the Engineer Brigades which landed during the first wave of the invasion, clean up the beach covered by destroyed tanks, beach obstacles, mines while under continuous air attacks. Elements which landed on Utah Beach met their band of brother Howard E. Shutt of the 1st Platoon who had landed on June 6th. He explained them how to take care of themselves when the situation is becoming pretty bad.
"B" Company landed at the wrong beach under German artillery fire but landed safely, and didn't wait to execute their mission of clearing the beach of obstacles. "B" Company's men were not in a such good mood. Why? First they landed under German artillery fire plus they had to be careful to not stumble over the dead bodies of their fallen band of brothers. As Utah Beach was full of vehicles, men, boats etc., in confusion men became separated but both groups followed their leaders, 1st Lieutenant Carl A. Sizer and 1st Sergeant Fred T. Spears, who made their way inland.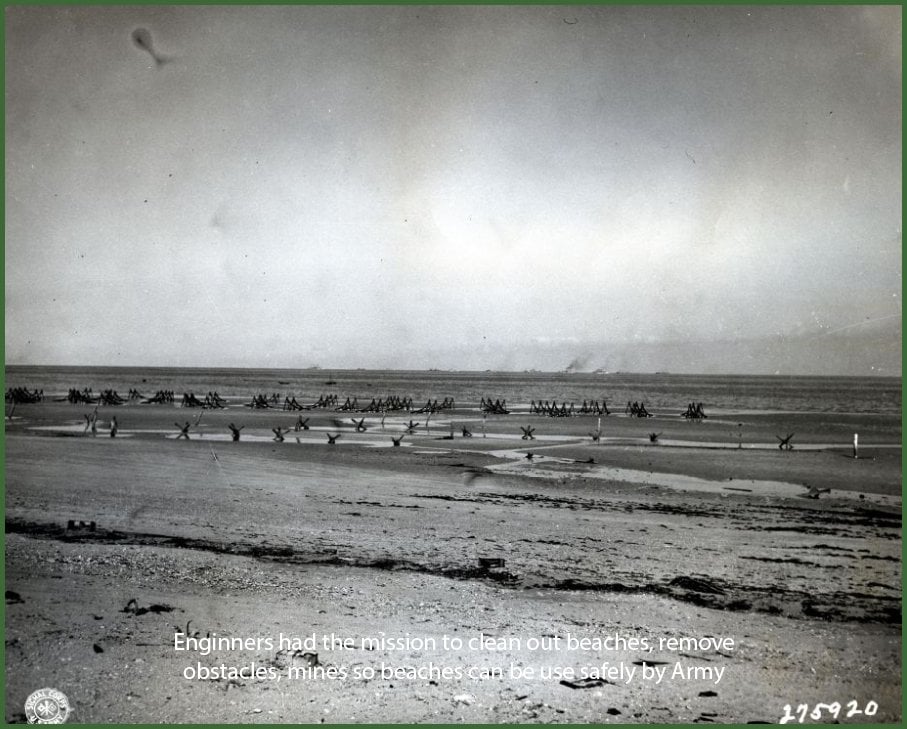 While "A" and "B" Companies were on their way to France, "C" Company had to get back to harbor. The rudder was on the blink and had to be fixed. This situation caused a delay of 1 day, the company will arrive only in France, on Sunday 11th of June at 1600 hours. "C" Company's misadventure continued, all troops disembarked on the wrong landing beach (Omaha). Only the 1st Platoon was landing on Utah.
Once disembarked, "C" Company started to climb up the hill. Men who were already there since two or three days, told them: "Give them hell boys, you can do it". Maybe "C" Company was looked at as Infantry reinforcements. During the day, the Company was assigned to the 5th Engineer Brigade and for a few days ran Omaha Beach's Transit Area B.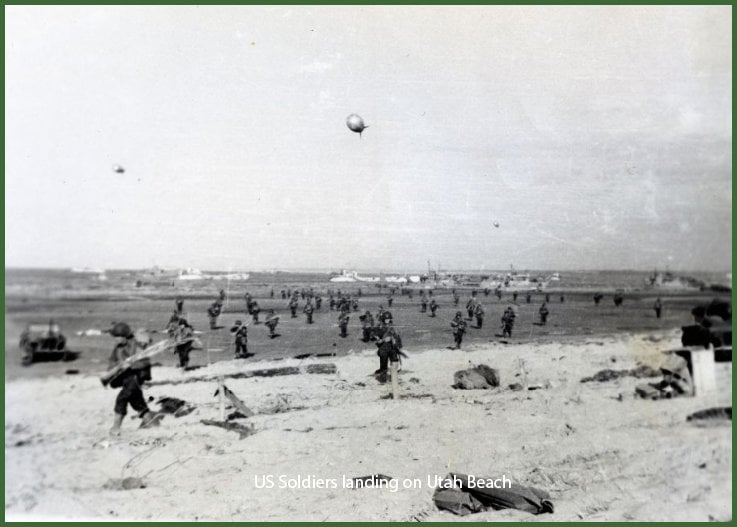 It will be only on the 12th of June 1944, that the 297th Engineer Battalion after some landing misadventures finally gathered together at the CP, North of Sainte-Mère-Église, off the road running to Montebourg. The first CP was established on June 10th, near the hamlet of L' Abbaye.
Cherbourg Campaign
The first missions of the 297th Engineer Battalion were to support the 315th Engineer Battalion of the 90th Infantry Division until the Cotentin Peninsula was cut off.
Some elements were attached to the other Infantry Divisions heading toward the Fortress Cherbourg: 4th, 9th, and 79th Infantry Divisions.
Note: If you wish to discover the story of Fortress Cherbourg from each American Divisions point of view, we invite you to go on our website to read theses incredibles stories (4th, 9th and 79th Infantry Divisions.)
At Sainte-Mère-Église, elements received their first enemy fire which was from artillery. Men were working on the road heading off from Sainte-Mère-Église to Montebourg. The road was covered with dead animals, bodies of dead soldiers, but the men succeeded in reaching the ditches without having to walk on the fallen.
This fire was coming from a German OP, in the area, set up in a church steeple. Men of the 297th Engineer Battalion were ordered to stay in their shelter, while tanks were running toward the OP to destroy it.
The landscape around Sainte-Mère-Église was a shock for the Engineers. 82nd Airborne Division's parachutes were hanging in trees, on roofs of houses, on the fields. Everywhere there were parachutes. But it was the face of the paratroopers who shocked them the most. Tired, covered by dust and blood.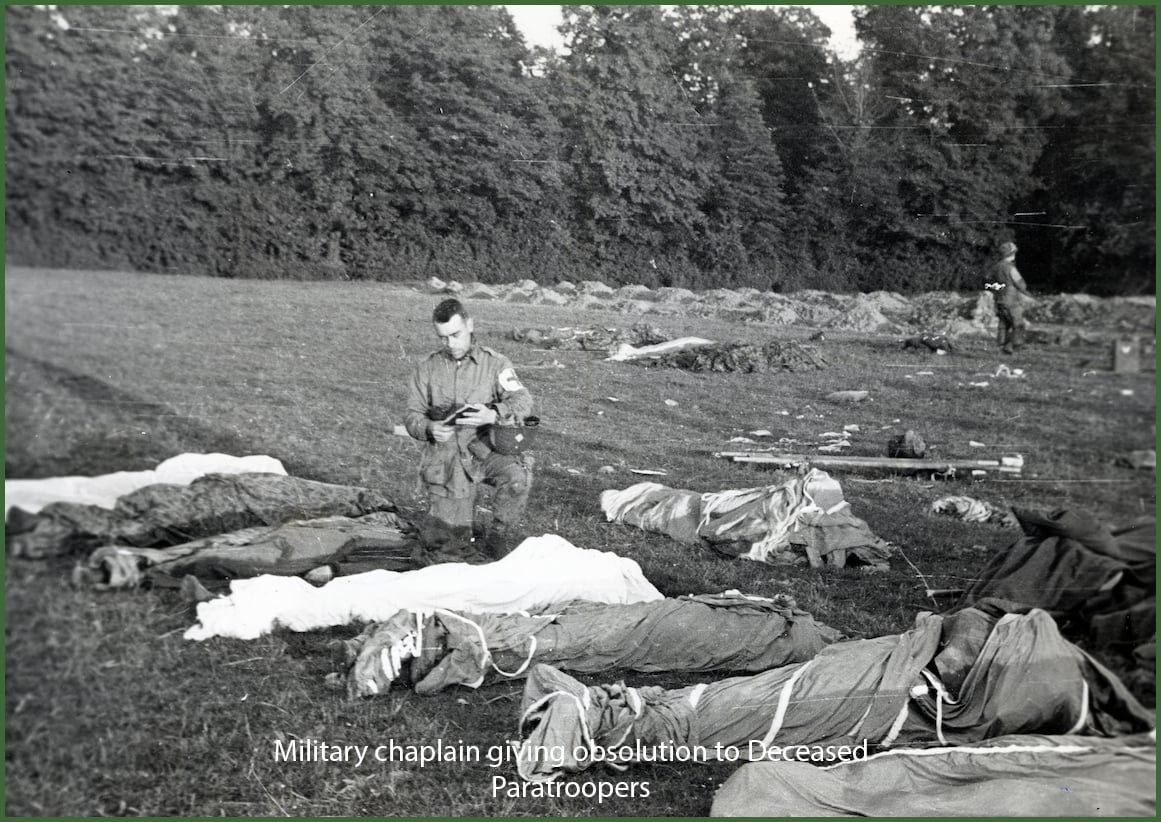 The 297th Engineer Battalion's boys met their first French civilians outside of Montebourg but French people were still dazed by the terrific Navy and Air fire, some of the boys described them as not being too welcoming.
Around 1700 hours on June 12th, Battalion was ordered to build an 80 ft. double Bailey Bridge, on road 13 (National 13, nowadays) at Saint Joseph. "C" Company was chosen to accomplish the mission but they were fixing roads for the 4th and 79th Infantry Divisions.
Note: Only God knows the date, but during the days spent near Saint Joseph, "C" Company ran into a German machine gun nest supported by snipers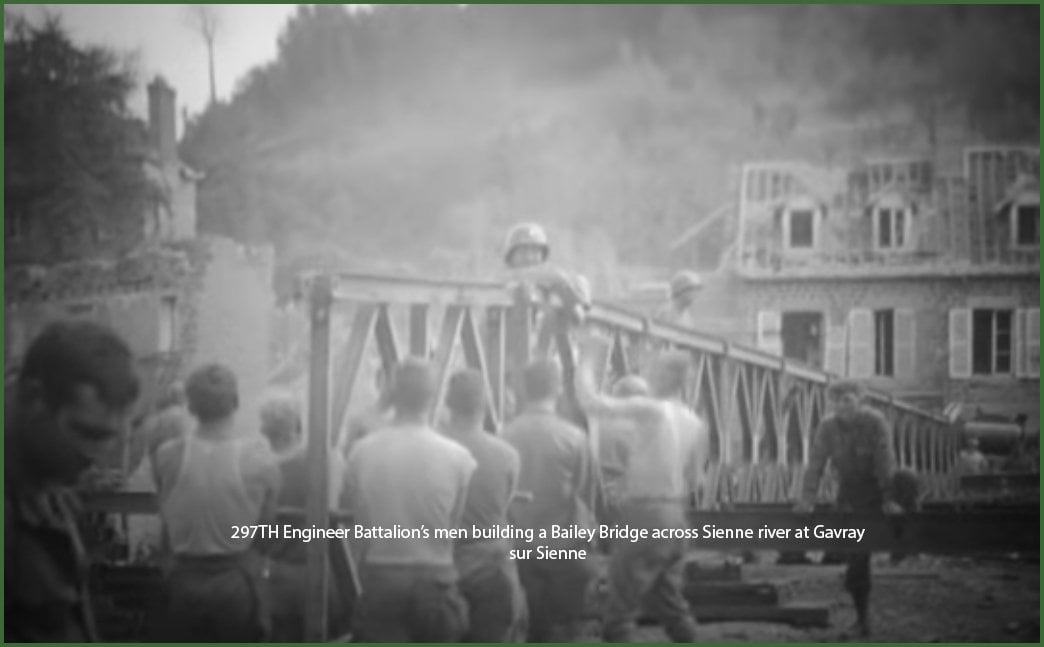 In the meantime, "A" Company was ordered to clean out the city of Valognes of snipers, Lieutenant "Tex" Persons, commander of the 1st Platoon, entered the city and executed his mission. During the next few days men were in their bivouac area waiting for new orders.
On the 18th of June 1944, CP was established in the vicinity of Orglandes, precisely one and half mile from Pont l'Abbé. Sergeant Jack P. Hanson, found a 35-gallon barrel of Calvados (local Brandy), everyone was gathered around him! Men compared it to "a very strong replica of Jersey Applejack". Those barrels of booze didn't create trouble and didn't mind Major Wallace. The only thing he wanted was to keep barrels out of the bivouac area. "For God's sake keep the barrels out" said Wallace.
Some of the men found a place in Colomby (D-2) where a French blond lady was selling illegally for 200 francs a bottle of Hennessy cognac. She was selling it from an ex-German stock and was finally arrested as a Nazi collaborator.
Cherbourg Outskirts
On June 21st 1944, elements were ordered to build a Prisoners Camp to welcome 10000 enemy soldiers. First U.S. Army had chosen the spot, it was to be near Saint Joseph.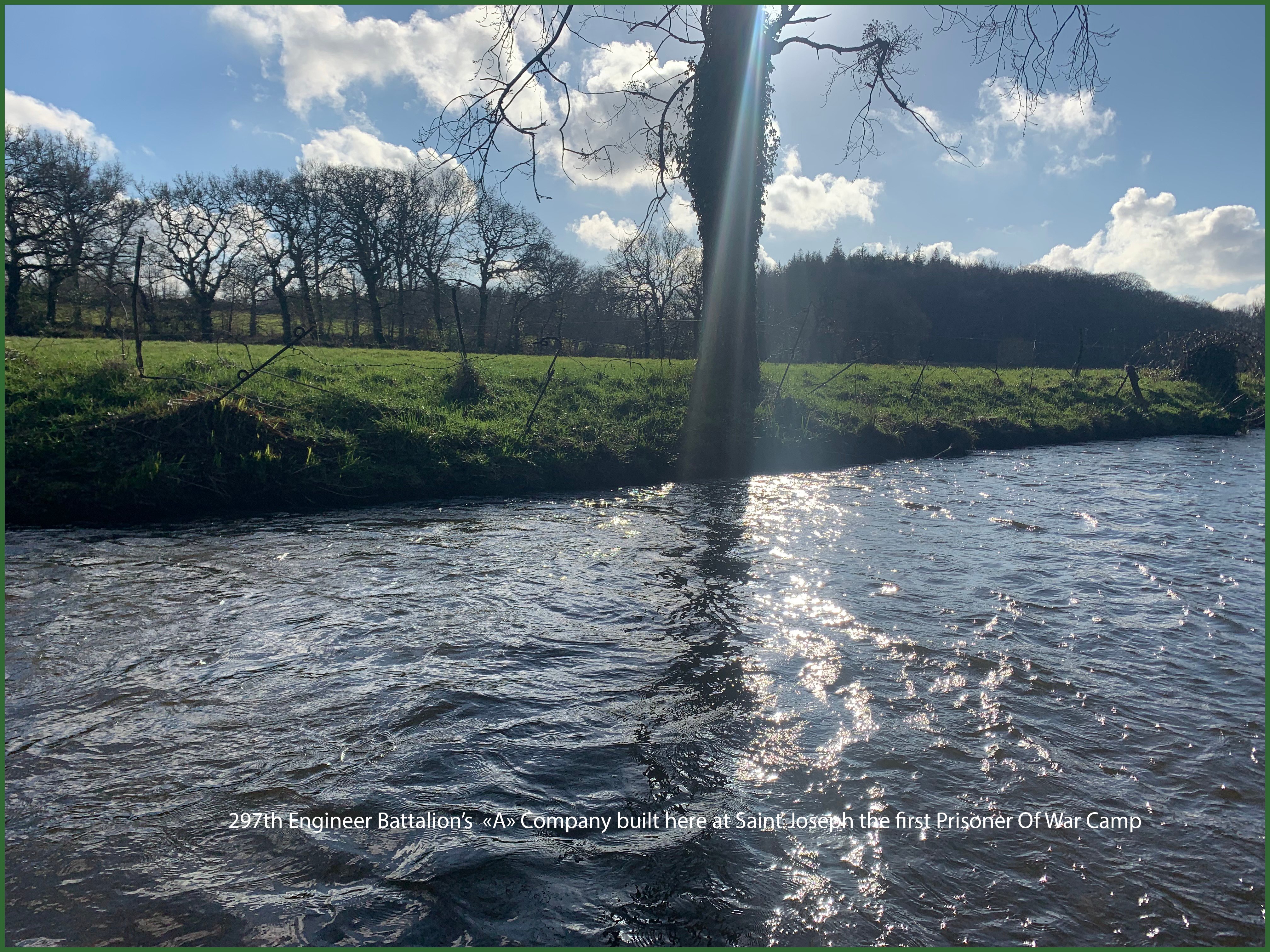 This camp for Prisoners of War was requested by First U.S. Army High Command in anticipation of the future German Prisoners whom would be taken at Cherbourg.
Captain William G.Ritter, "A" Company's commander, was given the job. Everyman of "A" Company worked 24 hours without rest to finish it before the fall of Fortress Cherbourg. After three days of hard working, the camp was set up. It was the first Prisoners of war Camp in France as PW's were previously shipped to England.
In the meantime, Captain Earl J. Topley, Technician Fourth Grade Thomas P. O'Malley and Lieutenant Wolf were traveling through the town of Montebourg when they were told by Military Police that an ammunition truck was burning. Those men were awarded the Soldier's Medal during a ceremony at La Chapelle Moche for the enormous risks they had to take. Lieutenant General Joseph Collins of the VII Corps made the official presentation.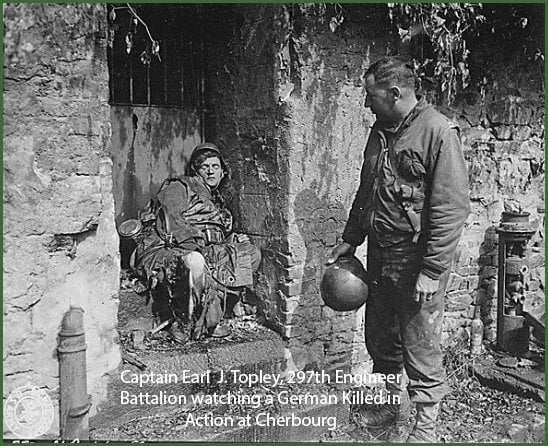 Shortly after the construction of the camp began, the 297th Engineer Battalion suffered its first casualties.
The FIRST casualty suffered by the Battalion was Private First Class Louis Stevens, Killed in Action during a Luftwaffe's rare attack. Louis Steven was the brother of the famous opera singer Risë Stevens.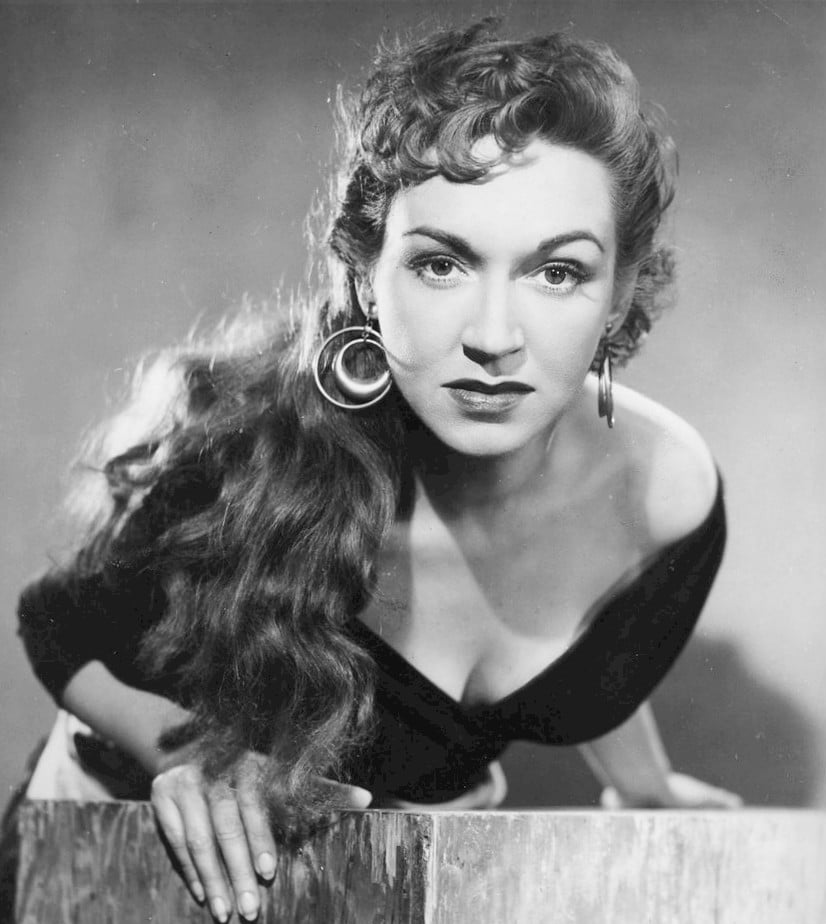 Private Harold Hicks Junior, "A" Company was killed due to a car accident. His jeep he was riding turned over.
Private First-Class James N. Mallios and Technical 5 George Leonhardt with other boys of "B" Company were on their way to their bivouac area passing through a canyon when an enemy fire wounded both of them. Unfortunately, Private Mallios died due to his wounds. A rescue party was sent out to find Leonhardt but no one found him, he was listed as Missing in Action. Thanks God, it was learned later that he crawled to safety and was picked up by an Infantry Medical Unit.
On the final drive to Cherbourg, on the 24th of June 1944, the 297th Engineer Battalion was put on a 15-minute alert, to move on Cherbourg. In the early hours of the 26th of June, Colonel Young came to the 297th Engineer Battalion's CP to order Colonel Julian P. Fox Junior to have "B" Company into Cherbourg as soon as the city fell.
The CP which was still at Saint Joseph was set up at 23-24 Rue de Paris (Avenue de Paris nowadays) in Fortress Cherbourg. "B" Company was the first to enter the city, a patrol was then sent to the railroads to reconnoiter.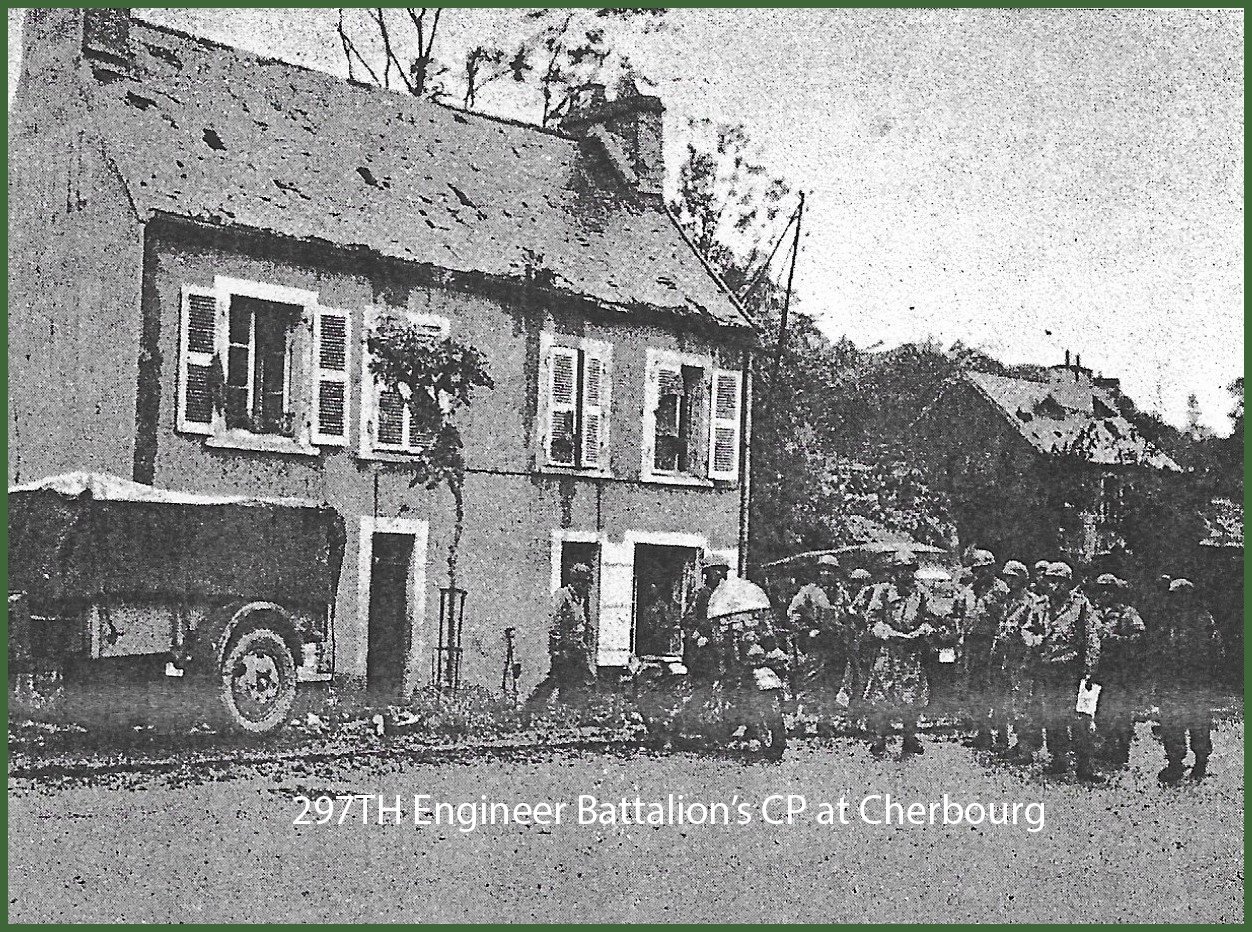 Note: "B" Company's first patrols were pinned down by the remaining Germans, 88mm guns were still firing with machine gun nests.
Men reached the railroads without difficulty, but upon their arrival on the rail tracks, they spotted a German aid station. Machine gun which was protecting the aid station opened fire, bringing down Private Edward P. Krawczyk along with Private Joe Lawrence and Private Melvin Pritchard while they were running for cover.
Corporal Philip F. Sidoti and Private First-Class Antonio J. Forte carried Private Pritchard to safety to a wooden shack. The rest of the patrol were hiding in a house in which they found shelter. Germans were targeting the building and opened fire on the rest of the patrol. Miraculously Gerald Williams was blown through the wall without any wounds. Sergeant Edward T. Reeves and Private First Class Seymour Glasel were seriously wounded by the explosion; fortunately they recovered. Corporal William J. Yarian and Technical 5 John W. Saari paid the ultimate sacrifice on this day, when 88mm gun opened fire on their shelter.
The dead body of Private Krawczyk was still laying on the ground, but his band of brothers didn't want to leave him. A patrol of the 2nd Platoon composed of Lieutenant Robert E. Bevis, Private First-Class William Monroe, and Technical 5 Victor V. Grib, went to the railroads and rescued Krawczyk. For this heroic action all of them were awarded the Silver Star.
For the work accomplished by patrol under Lieutenant Mack Clark Junior's command, Private Edward D. Carson, Private John R. Welz, Corporal Sidoti, Private First-Class Forte, and Lieutenant Wolf were awarded the Bronze Star. Private Krawczyk received the Bronze Star posthumously for his actions in Cherbourg.
Just at the corner of Rue de Paris, men found the entrance to a huge underground fortress. It was the German military storehouse. The cellar was full of Hennessy and Martell cognac, champagnes, wines and Calvados!
It was one of the first places entered by the US Troops. Most of Cherbourg was taken by soldiers fighting with their rifle in one hand and a bottle of Cognac in the other. US Soldiers had a new motto:
"First you take a drink and then you take a shot!"
All American vehicles which entered Cherbourg made a stop to pick up some bottles, even bulldozer operators! By nightfall, all men of the 297th Engineer Battalion with Infantry men were enjoying French wines and alcohols.
In the early hours of the 27th of June 1944, while the last remaining Germans were dealing with Infantry Divisions, the 297th Engineer Battalion was ordered to blow up the cave. Men started to load their trucks of alcohol cases as many as they could. Their trucks were so loaded of Cognac, wines, champagnes, that they had enough to drink until the Belgium border!
Before leaving Cherbourg, one last mission remained. 1st Lieutenant Hugh C. Miller's Platoon from "A" Company was given the mission to blow gaps in the seawall around the harbor to get it ready for Allied use.
The Engineer Battalion suffered other casualties in Cherbourg itself. Sergeant George Moors's rifle accidentally discharged and ricocheted on a wall wounding him. A German shell from an unknown location fell near the Battalion wounding Private Roy Smith.
This blog is dedicated to 1st Lieutenant John Michael Canepa, Captain Aldo Del Checcolo, Private Anthony C. Ippolito. To the men cited and to the men of the 297th Engineer Battalion.
Written by Pierre Fallet, WWII Trainee of Normandy American Heroes and friend of the Canepa family