During the Second World War, prisoners of war had to find ways to pass the time, their main concern was to get their minds off their unfortunate situation with whatever little diversions they could find.
The prisoners of war in Stalag Luft III, a POW camp situated 120 miles outside of Berlin near the town of Sagan (Poland) held captured Western Allied Air Force servicemen, primarily Americans and British.
Some read old books and letters from their family, some hatched escape plans (i.e. The Great Escape), others tried to forget by drinking an intoxicating brewed rotgut made from available food scraps. Others found solace in golf.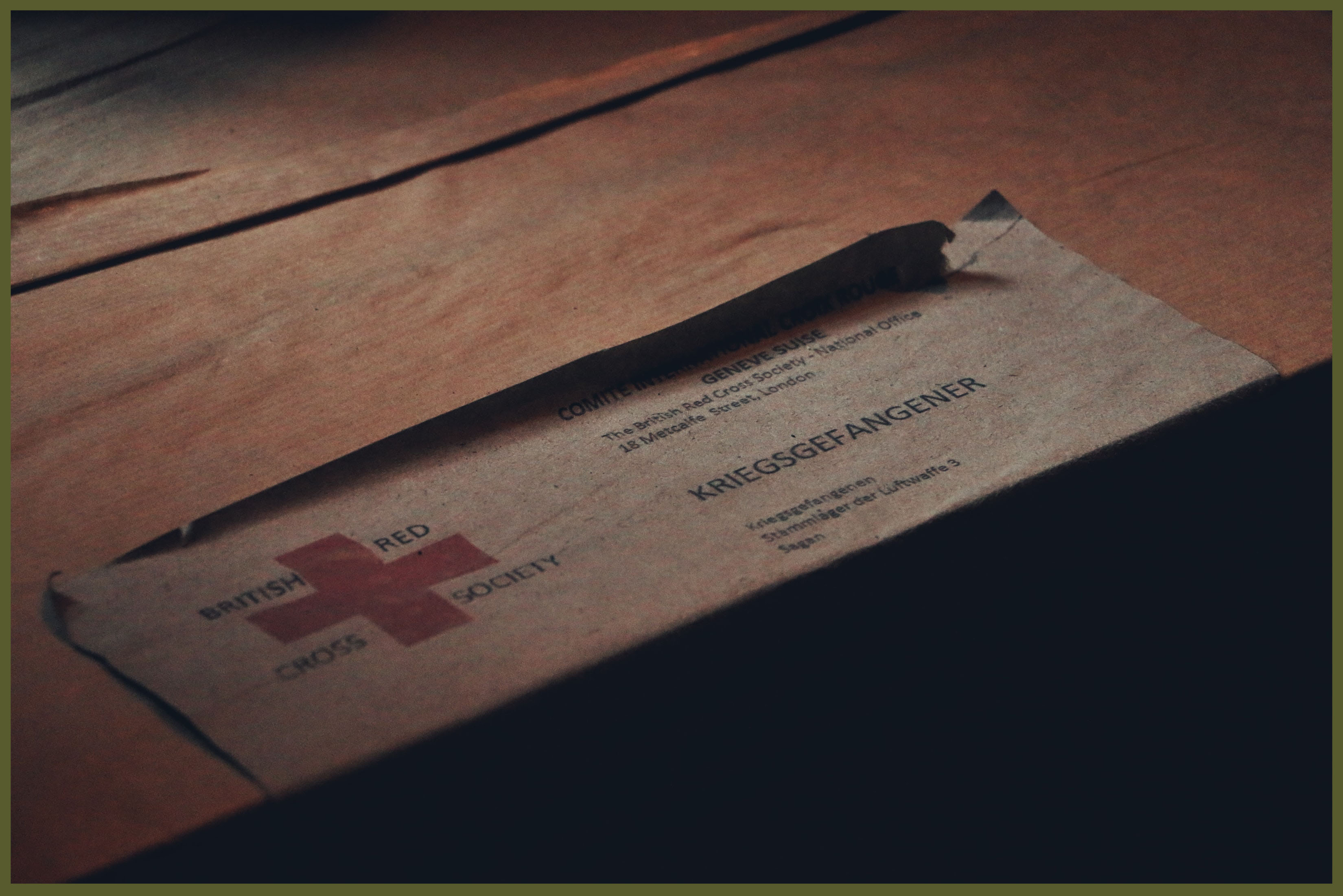 One day in 1943, captured Royal Air Force pilot Sydney Smith - a former journalist with the Daily Express in London before the war - received an oddly shaped Red Cross parcel.
He quickly unwrapped it which contained a used iron golf club, inscribed with Welmade, the stamp of the skilled Scottish club maker Patrick of Leven.
Without proper golf balls to hit with the club, he looked around him to find materials to create an improvised golf ball. He took a piece of pine, carved it to resemble a ball, covered it with wool and cotton, and encased it with a piece of cloth stitched like that of baseball. Smith then took his golf club and ball and took a swing.
Smith, along with another captured Royal Air Force pilot Pat Ward-Thomas, spent hours playing around the grounds surrounding the barracks at Stalag Luft III while others looked on enviously.
In the same way that golf balls had become such a treasure at the beginning of the war due to the rationing of rubber, Smith was willing to share his mashie but not his improvised golf ball!
Instead, he encouraged any POW interested to join them to make their own. This turned out into a competition where each one was determined to make a better ball than the other.
They had two objectives in making their makeshift golf balls: to wrap the core with the proper tension and to make it as close as possible measuring 1.62 ounces and 1.62 inches in diameter, which were the Royal and Ancient golf ball specifications at the time.
Their resourcefulness allowed them to use materials available to them at that time, and being POWs gave them the time they needed - 6 hours! - to make each ball.
These golf balls typically begin with a core, such as the pine used by Smith. This is wrapped with thin pieces of rubber, often from rubber tobacco pouches, and then with pieces of leather from their shoes stitched together with homemade thread made from cotton spun together and covered with boot polish to make it more durable and waterproof.
Furthermore, as the game gained popularity inside the camp, they needed more clubs to play.
Initially, they made these using strips of wood shaped to the proper length of a shaft, a cloth for the grip, and some melted foil collected from cigarette packets for the club head. While oddly shaped and sized, it generally served its purpose!
One story recounts a club dubbed "Abort Annie" which was made by a Canadian prisoner, Don Elliott and held pretty well despite the daily playing.
Later, Ward-Thomas asked a Danish girl by the name of Doreen Wessel, with whom he had developed a pen-pal relationship, to round up some clubs and send them to Stalag Luft III. Eventually, ten hickory-shafted irons were sent by Wessel, providing prisoners with more suitable clubs to play with.
This is how golf came to be at Stalag Luft III, helping Allied prisoners to persevere through those tough times.
Ward-Thomas would also write brief reports for the camp newspaper, and when he gained freedom, he eventually pursued a career in sports writing, particularly on golf.
As he recalls in one of his books, "Not Only Golf", being a prisoner of war was a lucky break because in my youth I could never have anticipated a more rewarding life than that which has been my fortunate lot these past thirty years."
Ward-Thomas's two handmade balls have survived, and shortly after the war, he wanted to test his handiwork.
To appease his curiosity, he asked former British Open winners, Reginald Whitcombe (1938) and Alfred Perry (1935) to use the balls. Each ball traveled about 200 hundred yards. On a separate occasion, he also asked Jack Nicklaus to do the same but he politely declined for fear of destroying such historical artifacts.
These two golf balls, a product of their ingenuity, is now housed at the United States Golf Association in Far Hills, New Jersey.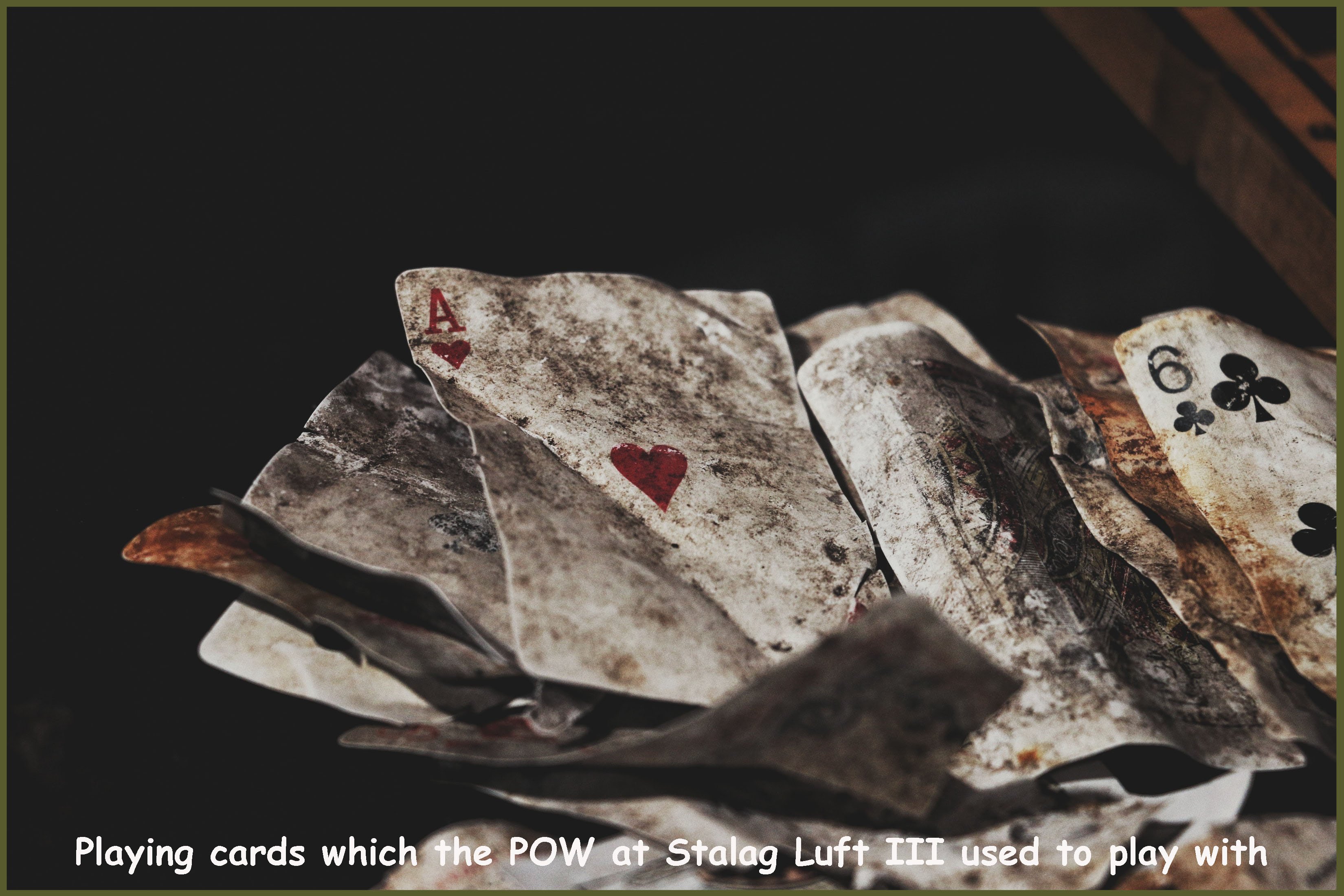 The Sagan Golf Club: how golf was played at Stalag Luft III
Allied prisoners of war, while awaiting their transfer to Stalag Luft III in Zagan - a town in southwestern Poland - had heard of the "country club atmosphere" of the prisoner camp.
It reportedly contained a swimming pool and golf courses, which is a delusion only a few prisoners entertained.
As they got off the train and started the short walk from the train station to the camp, a maze of barbed wire and grey buildings of Stalag Luft III welcomed their sights.
The reality was that there was no golf course in the camp where prisoners could hit the handmade balls with their handmade and second-hand clubs.
However, as they needed diversion from their unfortunate situation, they made use of the space available to them.
For instance, when Sydney Smith (Royal Air Force) received his golf club from a Red Cross parcel and experimented with a makeshift golf ball, he would spend hours a day on the grounds of Stalag Luft III with Pat Ward-Thomas (also from the Royal Air Force) knocking the golf balls with the shared mashie.
With the other prisoners looking for diversion and watching the two of them play golf, the production of golf balls and clubs kicked off.
After a few weeks, the number of prisoners who wanted to play golf increased and they began to form the Sagan Golf Club.
Many of these prisoners were skilled golfers who enlisted in the war efforts, including Danny O'Brien, Ronnie Morgan, and Oliver Green.
Their primary "target" was initially the trees but it eventually included tall posts that surrounded "holes-in-one" when a ball struck them eight, ten, or 12 feet off the ground. Tree stumps, an incinerator door, and a young eighteen-inch tall pine tree served as their holes too.
Occasionally, a ball will be hit out of bounds on the first swing, going over the barbed-wire fence, dispiriting the prisoners of war who had painstakingly crafted the ball with so little resources. They couldn't retrieve it or else they would be shot by the camp guards.
Luckily, a passing guard would occasionally retrieve a lost ball and toss it back over the fence. Inside the barbed-wire fence, there was also an area where prisoners were not permitted to enter. In the same way, they couldn't just go to the forbidden zone and retrieve it. After some time, the Germans provided them with white jackets to wear when they needed to retrieve a ball, and this would signal the guards that they did not intend to escape the camp.
As the membership of the Sagan Golf Club continued to grow, it was decided later on that a tournament, the Sagan Open, should be organized.
They chose a match-play for the first championship of the Sagan Open where Ward-Thomas won by a comfortable margin.
The Club also tried to build a more challenging nine-hole regulation golf course with the little space they had in the barracks. For example, one green was placed beyond the pool of filthy water and another hole required a blind shot over a kitchen where the Germans were working!
Did they ever get into trouble while they kept golf alive in the camp?
There were times when balls crashed through one of the buildings, such as when one uncommissioned German officer was in the toilet taking care of business.
The Germans weren't also happy when they found the tunnel used by three prisoners to escape the camp, which was located near the sixth green!
The Germans viewed the prisoners' fervor for golf with ambivalence, however, the fact that it kept them occupied to do something other than plotting an escape, needless to say, was appreciated.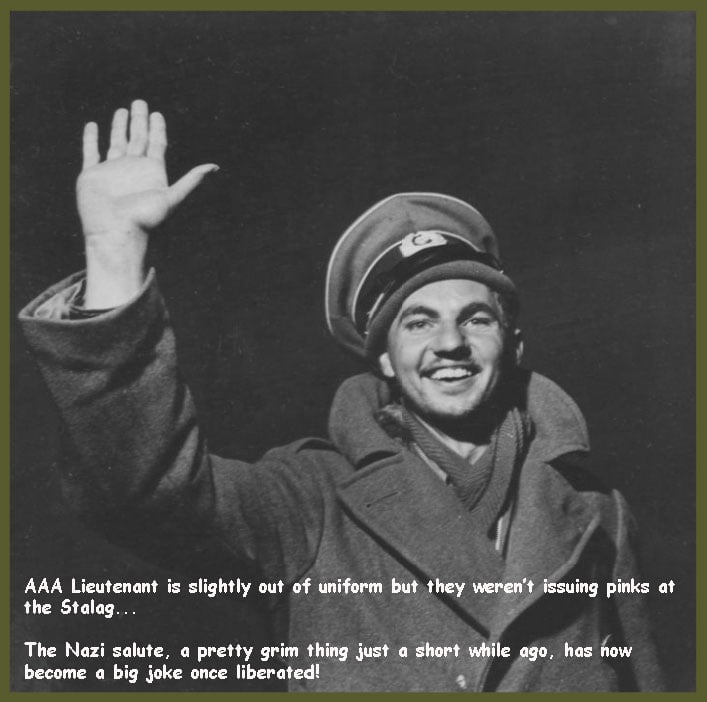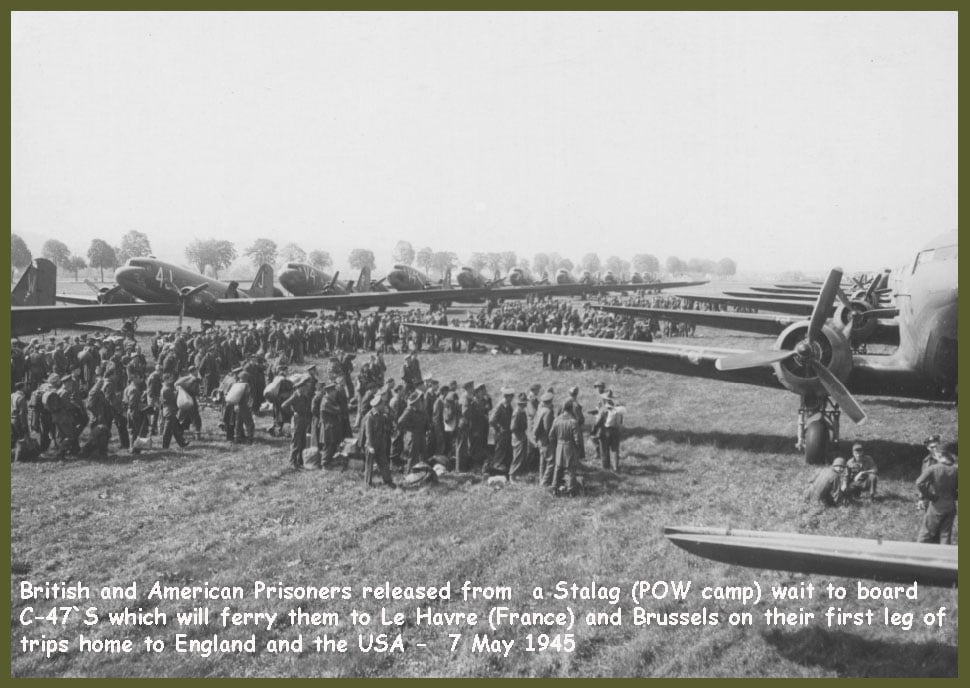 Written by Maryann Docuyanan, Student at IAE Caen for Normandy American Heroes