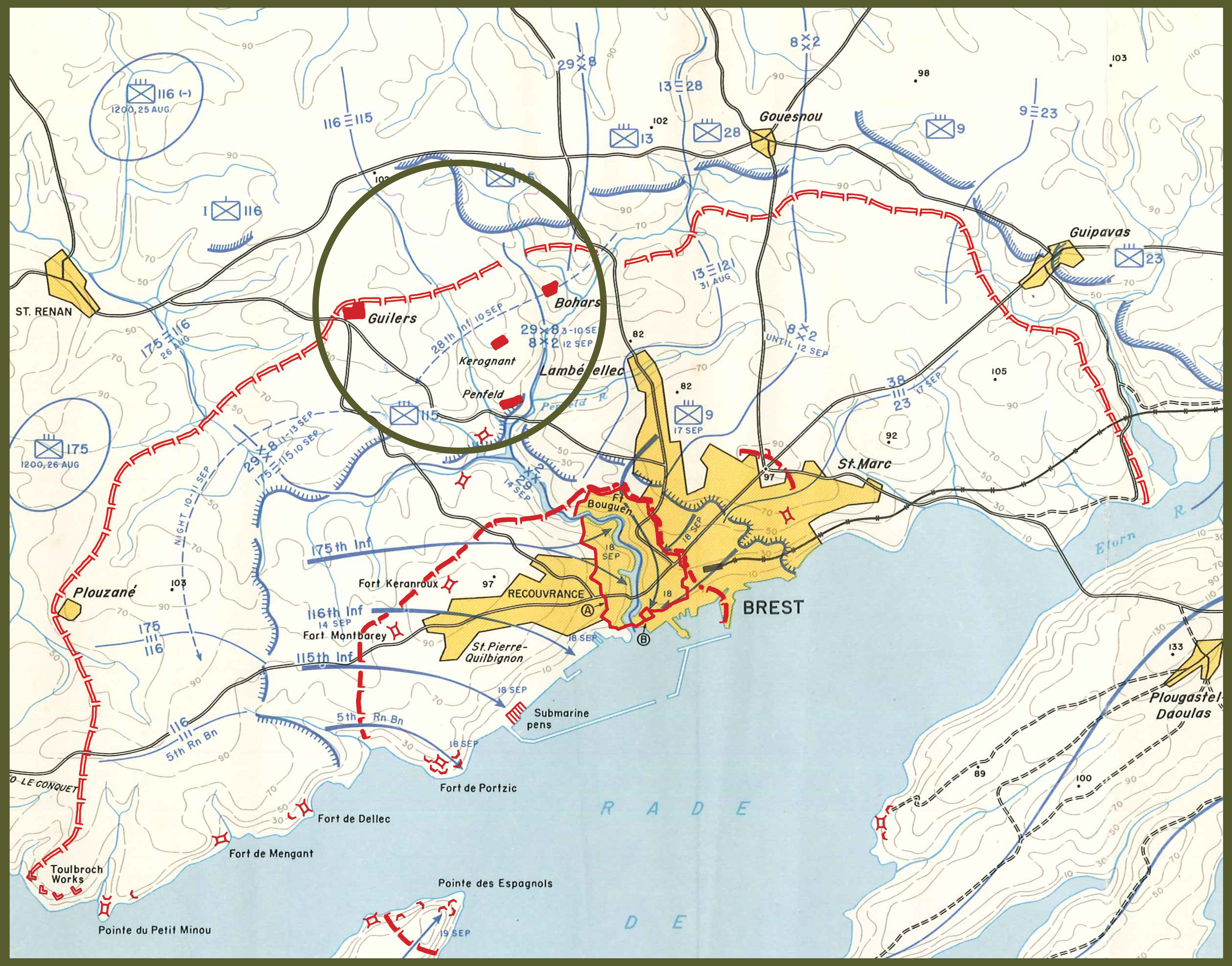 In the northwest of Brest, precisely at the South of the cities of Guilers and Bohars, was a group of strongpoints. Built in the villages of Kerognan, Loguillo and Le Moulin du Beuzit, they formed a triangular line of defense.
Thanks to this line of defense, the Germans were able to defend the potential attacks coming from the North, West and East. Kerognan was not a Fort as such but rather an elaborate and strongly defended site with a battery of 105mm Anti-Tank guns.
The mission to take out the guns of Kerognan was assigned to Companies "E" and "G" of the 115th Infantry Regiment, 29th Infantry Division.
The attack on Kerognan strongpoint was the beginning of the Brest campaign for the 2nd Battalion of the 115th Infantry Regiment
Read More